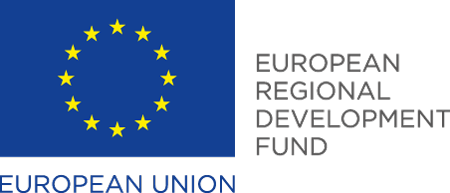 About Biobord
---
By 2030, the world will need 50 % more food, 45 % more energy, and 30 % more water. The solution is bioeconomy that is based on the sustainable use of renewable resources as well as circular economy models.
Biobord platform was originated as the end result of the RDI2Club -project (Rural RDI milieus in transition towards smart bioeconomy clusters and innovation ecosystems). The RDI2Club project is co-financed with the European Regional Development Fund, Interreg Baltic Sea and it aims towards connecting Bioeconomy developers around the the Baltic Sea region. With the help of the project and the Biobord platform, we want to further develop global networking in the Bioeconomy field, the creation of new workplaces, innovations and so on.
Following interactive roadmap will tell more of the creation process of Biobord and further details can be found after the roadmap.
1
Baltic Sea Region has vast natural resources, but has challenges to reach their full bioeconomy potential due to limited human capital and cooperation between businesses. Knowledge sharing is limited among local actors. In order to create new bioeconomy innovations and strengthen their competitiveness, local actors need knowledge and contacts outside of their region.
3
The first step after starting the RDI2CluB project was to map out the bioeconomy strengths and weaknesses (in comparison of the national averages) of the partner regions. Regional Bioeconomy profiles were created based on that.
4
Regional Bioeconomy profiles helped to recognize cross-cutting issues and Joint Action plan was established for supporting smart, sustainable and inclusive growth in bioeconomy in the rural regions of the RDI2CluB network.
5
Biobord Platform and Operating Model were created to help the RDI2CluB to work together with the Joint Action Plan and to connect regional bioeconomy innovation ecosystems together. It has been created for project management, networking, capacity building, matchmaking and innovation.
Development work will continue in an extension stage project ConnectedByBiobord (10/2020 – 06/2021) with new partner regions from Sweden and Estonia. More information coming soon.